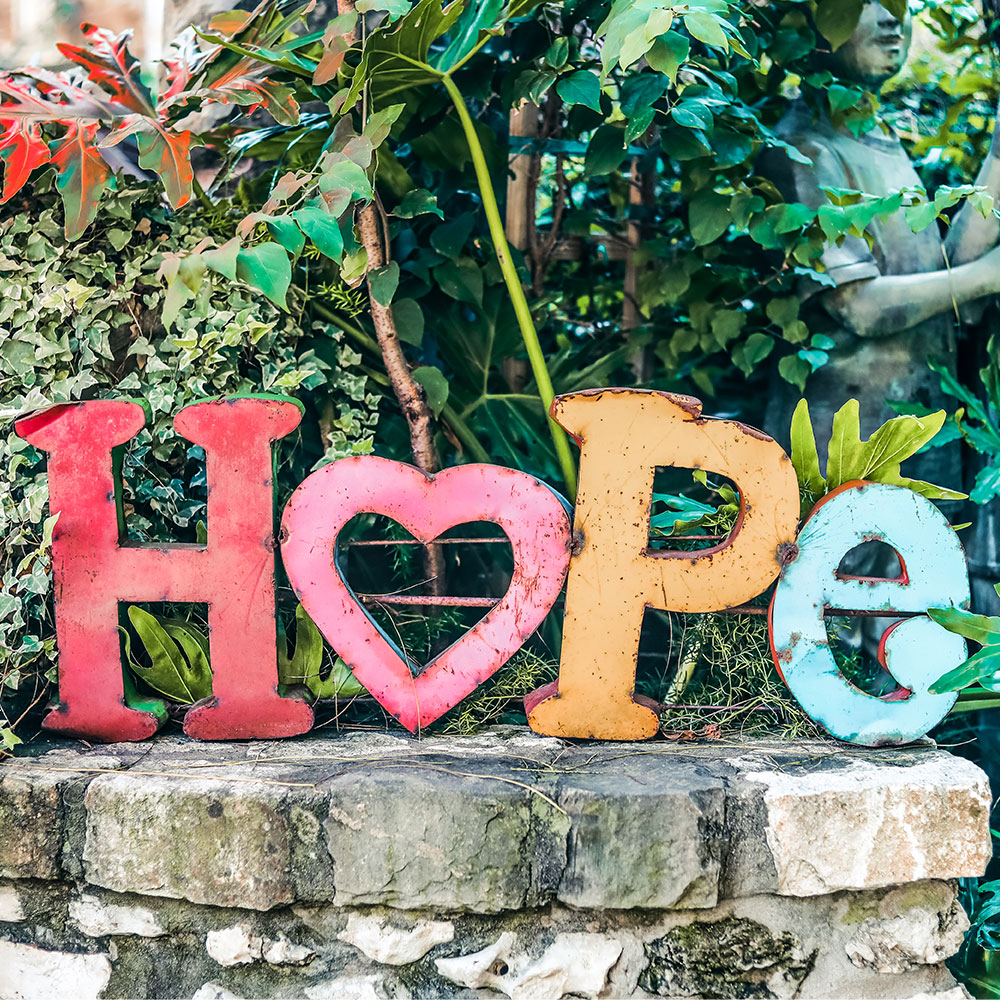 For most people, the decision to seek counseling does not come easy. If you are willing to contact our team, we want to meet you where you are and join you on your journey. Sometimes the first step is the hardest, and we would like to take that with you.
Melissa Baker
Certified Biblical Counselor
Melissa joined Calvary West in Advance, after moving to North Carolina in 2020. After growing up in Michigan, she and her husband moved to Canada where they ministered together for thirty years. There she put her Bachelor in Music Education and Master of Arts in Sacred Music degrees to use as a teacher. In 2010 she moved to Pennsylvania and continued to teach until retiring, after 38 years, to pursue helping others through biblical counseling.
Several difficult life events, including the death of her husband by suicide, led Melissa to a biblical counselor. With the encouragement of her counselor, pastor, and family she completed a Master of Arts degree in Biblical Counseling from Master's University, as well as certification as a biblical counselor through the Association of Certified Biblical Counselors in 2017.
Melissa's prayer is to help women view and understand life situations, turbulent emotions, and the problems they and others have from the practical perspective and wisdom found in God's Word. Together, we will look to Scripture for hope in defining problems and developing methods for solving and/or living with them. Melissa has special interests in anxiety, grief, and interpersonal relationships.
Dawn Burhans
Counseling Center Coordinator
Dawn moved to Winston-Salem and started attending Calvary as a newlywed 27 years ago. She taught 2nd and 3rd grade in the public school system, then stayed home after her three children were born. When her youngest started school, Dawn was a substitute teacher for many years, worked in the front office at West Forsyth High School and finished her public school career as the Data Manager for Lewisville Middle School.
In January 2023,  Dawn joined the NSC staff as the Counseling Center Coordinator where she is responsible for most of our scheduling and business process. Having been in the public school system for so many years, she considers it a great joy to be a part of what God is doing through New Salem Counseling.
Matt Hall
Counseling Student/Intern
Matt is currently a master's student at Liberty University pursing a Licensed Mental Health Counseling degree and will be graduating in 2024. Matt has a background in media and understands the importance of telling a person's true story. As a counselor in training, he wants to help individuals tell a new version of their story. Matt wants to help clients move forward with new perspectives on their thoughts and behaviors to live a more meaningful and joyful life.
Amber Holton
Licensed Clinical Mental Health Counselor
Amber earned a Bachelor of Arts Degree in Psychology from The University of North Carolina at Chapel Hill. She earned a Master of Arts Degree in Marriage and Family Counseling and Christian Education from Southwestern Baptist Theological Seminary in Fort Worth, Texas. She is a Licensed Clinical Mental Health Counselor (LCMHC) and a certified counselor with the National Board of Certified Counselors (NCC).
She has over 15 years of experience working in pediatric clinics providing therapy for children, young adults, and their families. Amber has additional training in areas related to bereavement and group process. She specializes in working with children and adolescents who may be experiencing stressors related to home or school environments. Amber's clinical interests include anxiety, depression, grief, attention issues, parenting, and life transitions.
Amber's greatest joy is being a wife to Robb and mom to two active boys. In her free time, she also enjoys cooking, gardening, and cheering on the Tar Heels!
Edward G. Shaw, MD, MA, is dually trained as a physician and mental health counselor. He was the primary caregiver for his late wife, Rebecca, who was diagnosed with early-onset Alzheimer's disease in 2007 at age 53 and died in 2016 after a 9 year journey. Ed was a practicing academic radiation oncologist for 23 years, specializing in the treatment of adults and children with brain cancer. In 2010, inspired by Rebecca's journey, his medical interest shifted to dementia diagnosis and treatment. With his additional training in mental health counseling, in 2011 Ed founded and directed the Memory Counseling Program that serves individuals, couples, and families affected by Alzheimer's disease or another type of dementia as part of the Sticht Center at Atrium Health Wake Forest Baptist in Winston-Salem, North Carolina.
Ed is the author of several books. Along with coauthors Deborah Barr and Dr. Gary Chapman, he wrote "Keeping Love Alive as Memories Fade: The 5 Love Languages and the Alzheimer's Journey," which describes his moving personal story of caring for Rebecca coupled with an innovative use of the 5 love languages in dementia counseling. He also wrote "The Dementia Care Partner's Workbook," a support group manual and self-study guide for dementia care partners, providing understanding, education, and hope for the long journey of dementia caregiving from diagnosis through end-of-life.
Ed is now mostly retired. In addition to serving as a part-time counselor at New Salem Counseling, Ed leads a monthly support groups for dementia caregivers at Calvary as well as a monthly senior medical/mental health support group at Bermuda Village in Bermuda Run. He also spends time public speaking, educating and encouraging seniors, people living with dementia and their care partners, and medical, mental health, and other healthcare professionals working in the fields of aging and dementia through his company, Empath Education (empatheducation.com). Ed resides in Winston-Salem with his wife Claire, who was an Alzheimer's caregiver for her late husband. They have four adult children and four grandchildren and are members of Calvary Church.
Don Schmidt
Pastoral Counselor, Licensed Clinical Mental Health Counselor, Center Director
Don first moved to Winston-Salem to enroll in the missionary aviation program at what was then Piedmont Bible College (now Carolina University). After completing a Bachelor of Theology, Don attended Grace Theological Seminary in Indiana where he earned an MA in Biblical Counseling before returning to Calvary Baptist Church in 1990. Don has been a Licensed Clinical Mental Health Counselor (LCMHC) since 2002.
Currently Don is on staff at Calvary Baptist Church as the Pastor for Counseling & Care as well as serving as the Executive Director for New Salem Counseling. Don welcomes the opportunity to integrate the pastoral, biblical, and clinical aspects of his counseling ministry in order to help individuals find the hope and healing available through the gospel.
Julianne Page
Licensed Clinical Mental Health Counselor
Julianne is a Licensed Clinical Mental Health Counselor Associate (LCMHCA) and a Nationally Certified Counselor (NCC). She earned her undergraduate degree from the University of North Carolina at Chapel Hill in Biology & Neuroscience and graduated with a Master of Arts degree in Clinical Mental Health Counseling from Liberty University.
Julianne has experience working with children, adolescents, and adults in outpatient settings. Her priority is to help her clients meet their individual goals for therapy as they work towards finding healing and wholeness in a non-judgmental space. Additionally, she strives to help her clients gain new interpersonal insights and bring significant meaning to their experiences. Julianne's areas of clinical interest include depression, anxiety, grief, relationship issues, and stress management.
Julianne treasures spending time with her family and serving her local church community. In her free time, she also enjoys cooking, organizing spaces, and long walks outside with her black lab mix.
Elizabeth Wolosiewicz, PhD
Licensed Professional Counselor, MI
"Dr. Libby" was born in Kentucky, raised in Michigan, and transplanted to North Carolina with her husband, Larry, in 2011. They hope to be influencers for Jesus to their three adult children, their spouses, and fourteen grandchildren here in the South. Being with them and participating with them in any sporting/outdoor event is their joy.  
Dr. Libby earned her BS in Education degree from Central Michigan University, a Masters in Clinical and School Counseling from Oakland University, and her PhD in biblical counseling from South Florida Bible College and Seminary. Dr. Libby will be leading various therapy groups for New Salem Counseling.
A fifth generation McCoy, from the Hatfield-McCoy feud, Libby is acquainted with grief, conflict, and trauma.  She knows that through Holy Spirit guided therapy and prayer, healing happens. Whether it be in individual or group counseling, Dr. Libby's desire is to journey with women who may be experiencing the waves of depression, anxiety, and trauma that are so common in our culture.  A woman can learn to surf these waves in the safety of a professional, faith-based setting.  Practicing as a licensed counselor since 1989, Dr. Libby is honored every moment that she is on the "holy ground" of her clients.